Nucleus Pneumatic Extruder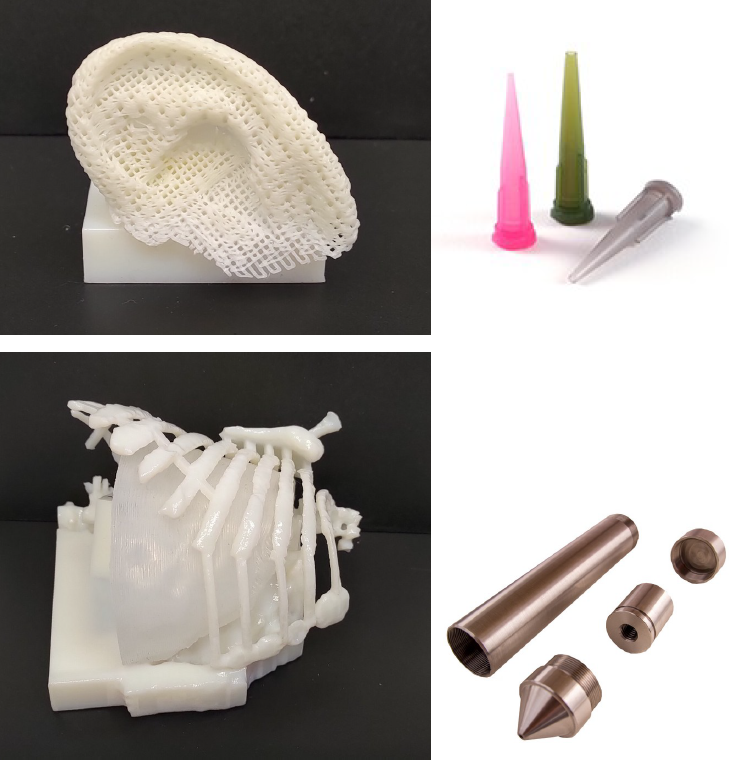 The Nucleus pneumatic extruder is an autonomous system to connect to an
existing machine. Thanks to the pneumatic control, the dosage of pasty substances is more precise than with the mechanical system, although less powerful for very viscous materials. A Venturi system allows to restrain the drop of material after the stop of extrusion to avoid "stringing" effect.
Maximum inlet pressure: 8 bars. Possible to design more powerful models on request.
The following materials have already been tested: hydrogel, wax, alimentary paste (jam, mash, …), silicones, glues.
KEY STRENGTHS
Simplicity: simple and robust design, easy maintenance
Supported materials: specific and experimental materials (bio-printing, agri-food, silicones …)
Adaptability: use of your syringes, manufacture of syringes /cartridges adapted to the project
Special features: respect of food contact compatibility and biocompatibility.
CHARACTERISTICS
Outlet pressure from 0 to 8 bars
Plastic syringes from 5cc to 50cc
Simple integration on Tobeca 3D printers
Possible to mount up to 6 cloning syringes on 1 Nucleus device