From the study of your project to the printing of the final piece
TOBECA also works  as a design office and 3D printing workshop. On the basis of digital files (STEP, STL, 3MF, …) provided by you, designed or scanned (digitized) by us, we ensure the manufacture and its supervision. We have been mastering 3D printing for over 6 years and have in-depth knowledge of different technologies and a complete mastery of our different machines. approfondie des différentes technologies et d'une maîtrise complète de nos différentes machines.
We mainly print in FDM with classical materials (PLA, PET, TPU, PETG …), technical filaments (ABS, PET, PEKK carbon, PEEK …) and soft materials (silicones, waxes, cement-like pastes … ). We can assist you in choosing a material adapted to your needs via a project study or feasibility study.
Our area of expertise: tooling, printing of technical parts, large format printing, small and medium batches.
From 2020, we put in production a new machine, the Tobeca T8000, with a useful print volume of 8m³: 2000 x 2000 x 2000 mm!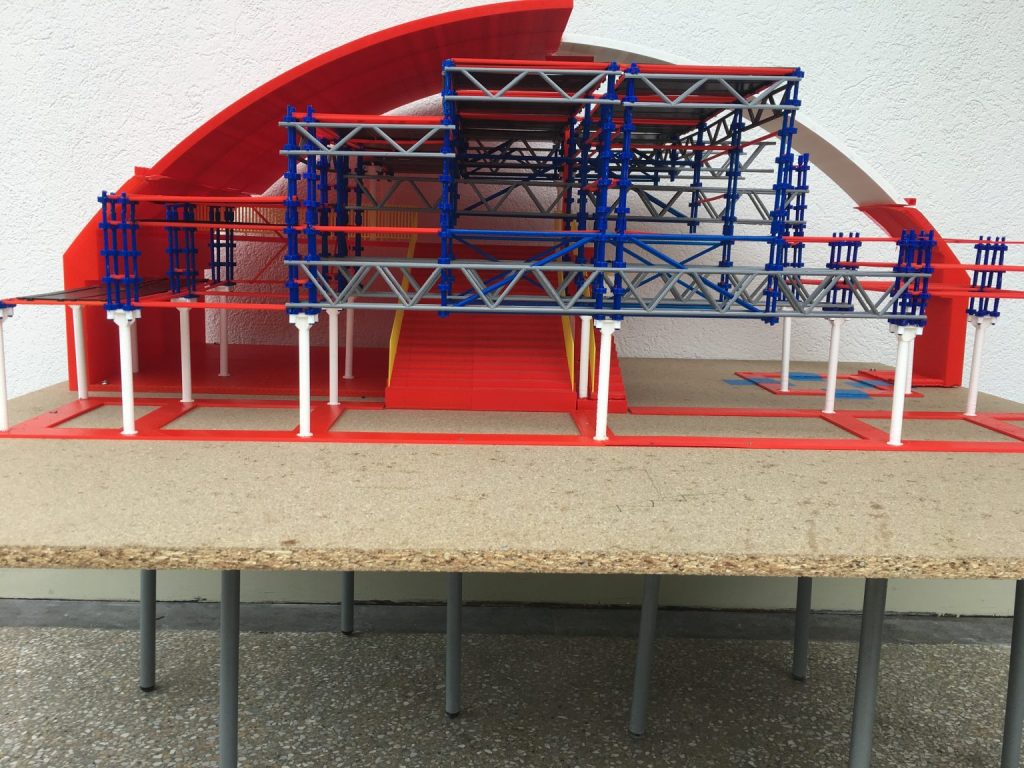 Quick printing
Tobeca has developed special systems for high
speed extrusion of materials from filaments. This
system has been used for many projects like for
example this scaffolding model, printed twice
faster than standard time.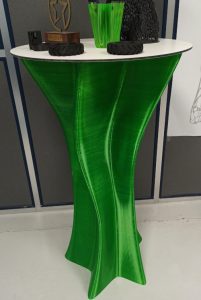 XXL Printing
A  bar table inTobeca colors.
We offer a large format 3D printing up to 2 x 2 x 2 meters, thanks to our new Tobeca T8000  3D printer.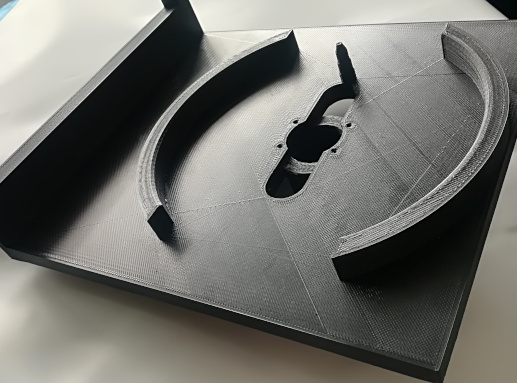 Technical printing
Printing of technical parts and materials with thermal and hydrometric constraints, tooling, prototyping …
Take advantage of our unique machine park and our multidisciplinary know-how to move your project to the next level.