High Temperature Machines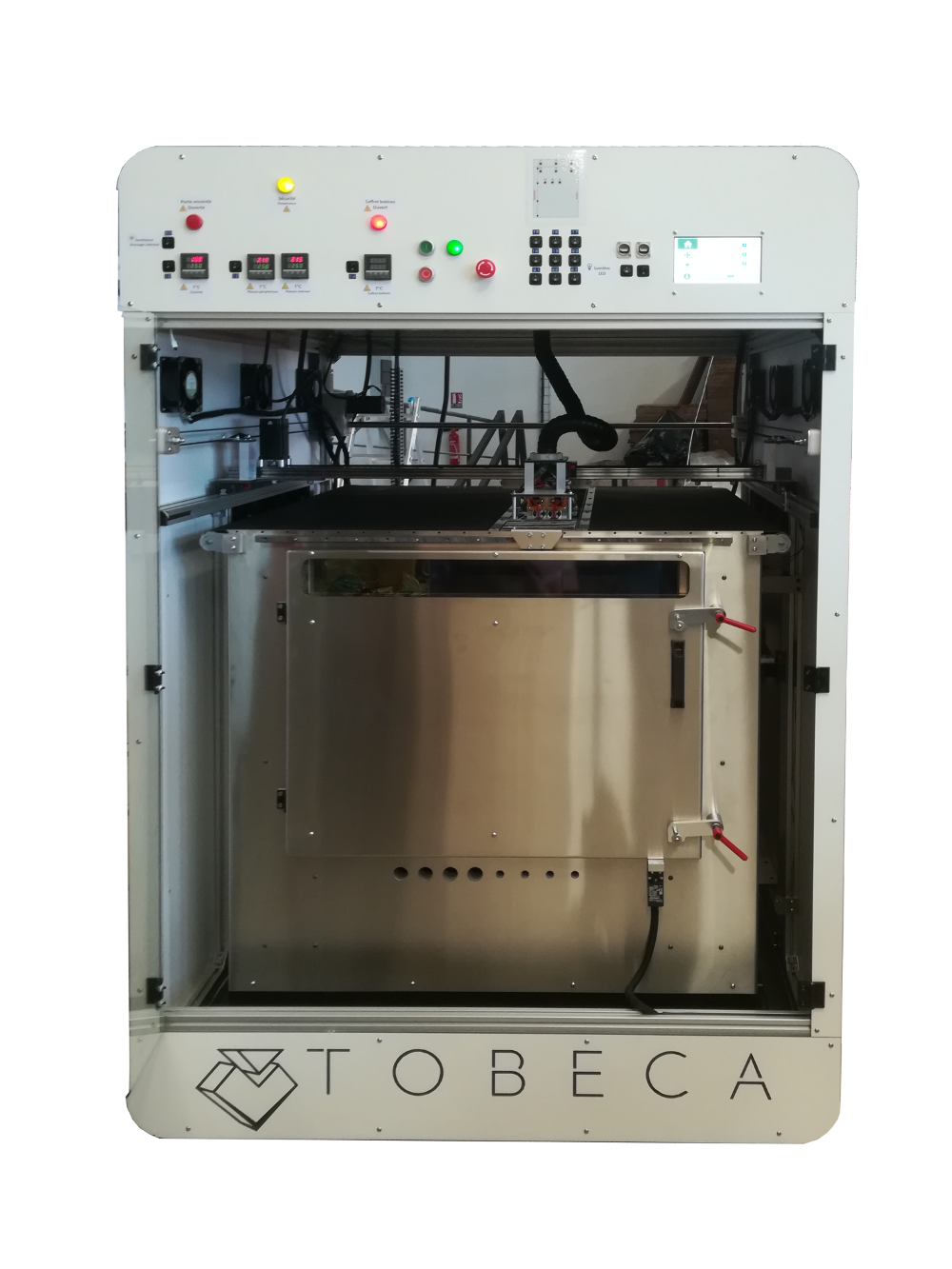 The Tobeca HT (High Temperature) is the latest arrival in the Tobeca workshop, designed to meet the most technical requirements. It allows to print high performance polymers such as PEEK, PEKK, PPSU (filled or not).
Accurate and fast, it is ideal for prototyping, manufacture of production tooling or resistant finished parts.
It is currently available in two print formats : 300x300x300 mm or 600x600x600 mm.
KEY STRENGTHS
Heated enclosure: up to 250 ° C for high performance materials
Supported materials: PEEK, PPSU, PEI, ABS, PS, PETG, Nylon, filled filaments, polycarbonates…
Autonomous and connected: print server, RJ45 connection, control touch-screen
Machine certification: certified in compliance with 2006/42/EC Machinery Directive for easy integration into your production environment
CHARACTERISTICS
Building volume:
300x300x600mm
600x600x600mm
Temperatures :
Nozzle 500°C
Print bed 250°C
Enclosure 250°C
Precision of layers: up to 100μm
Print speed: up to 200mm/s
As a designer and manufacturer, we know our products perfectly well and can adapt them to your needs. If you are looking for a custom 3D printer, drop us a message with your specifications, we will find a best solution for your project. You can see few examples of our completed projects here: Special machines.