We welcome you in our workshop in Vendôme or intervene on your site. The training is usually scheduled for a day of 7 to 8 hours.
9h00 – 12h30 : Installation and configuration of the machine.
Printer setup and launch of a test print.
13h30 – 17h00 : «Expert learning»:
Optimization of the software settings to meet the specific needs of the company.
Optimization of 3D software in the possession of the company and export options for better file compatibility.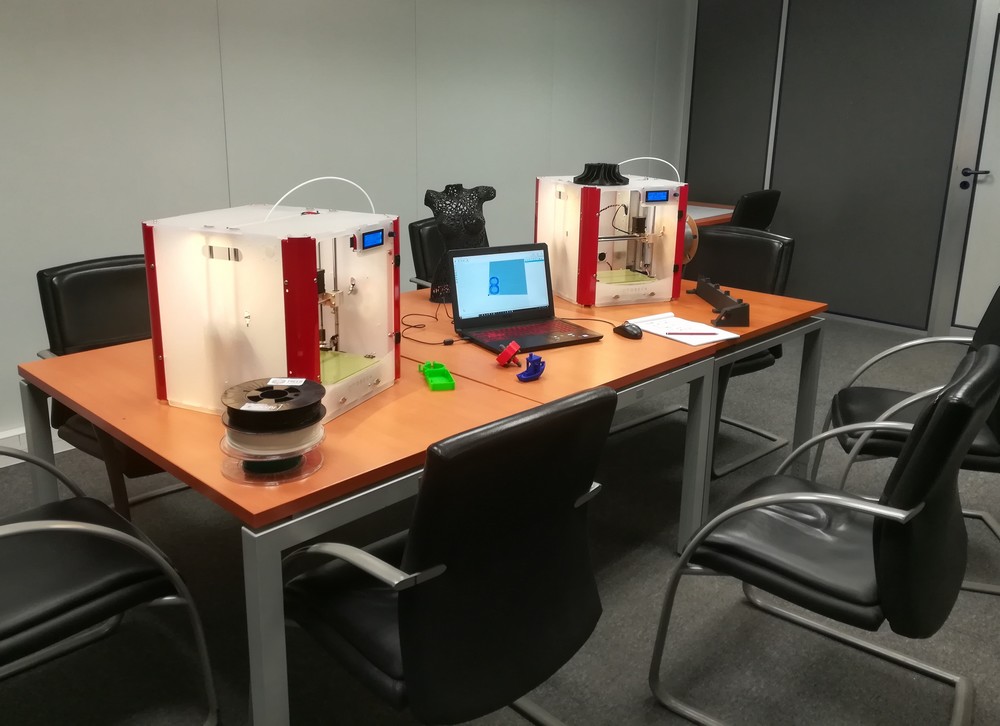 Check List of the main topics covered: 
Installing the printer
Connecting the printer
Software installation and setup
Explanation of the overall functioning of the printer
Calibration of the print bed and tuning + preparation of the print bed (adhesive, etc.)
Setting up the printing filament, explanation of filament types and their properties
Import of the client's 3D model into the printing software, print settings, slicer explanation and Gcode generation
Print launch from a computer
Print launch via LCD screen from SD card, screen functions
Explanation of the purpose of the fans and when to use them
Change of the print nozzle and updating the settings in printing software
PID recalculation following nozzle or material change
Explanation of general maintenance of the printer