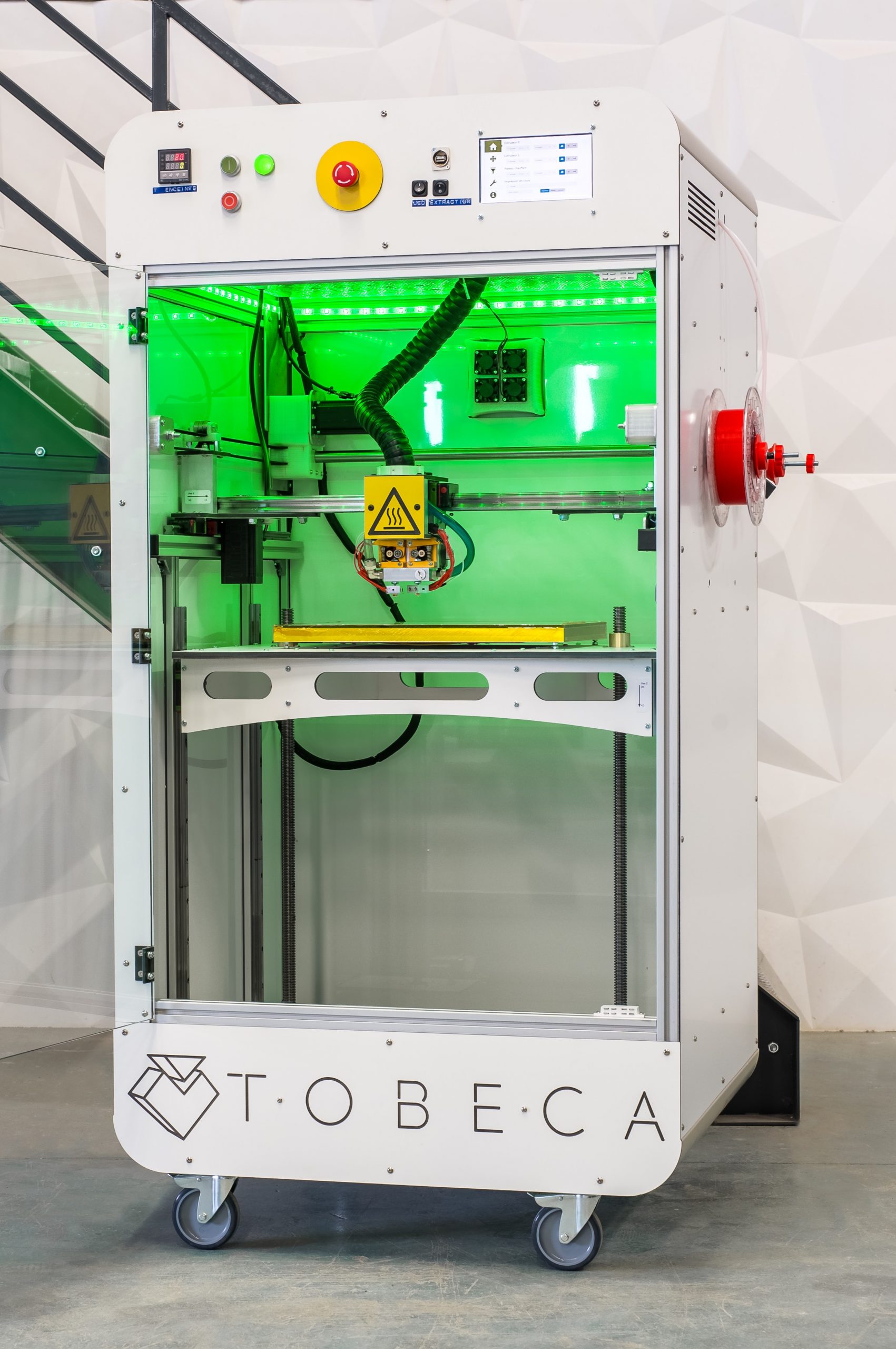 The 3D printers of our standard line are industrial grade printers for rapid prototyping needs, production of manufacturing tooling or small-volume
production of functional parts.
Accurate and fast, they are designed to print high-performance materials such as polycarbonate or fiber-filled materials. They are equipped with water-cooled heads (Tobeca design).
They can be adapted to your needs or your materials (bio-printing, experimental materials, agri-food).
Due to the integrated heated enclosure, it is possible to print technical  filaments such as polycarbonate, PPGF, PEKK Carbon, PEI…
KEY STRENGTHS
Heated enclosure: up to 80 ° C for technical materials
Supported materials: PLA, ABS, PS, PETG, Nylon, filled filaments,
Polycarbonates, PEKK Carbon, PEI
Autonomous and connected: print server, RJ45 connection, control touch-screen
Machine certification: certified in compliance with 2006/42/EC Machinery Directive for easy integration into your production environment
CHARACTERISTICS
Building volume:
300x300x600mm
600x300x600mm
600x600x600mm
1000x1000x1000mm
Temperatures:
Nozzle 300°C
Print bed 120°C
Enclosure 80°C


Precision of layers: up to 50μm
Print speed: up to 200mm/s
As a designer and manufacturer, we know our products perfectly well and can adapt them to your needs. If you are looking for a custom 3D printer, drop us a message with your specifications, we will find a best solution for your project. You can see few examples of our completed projects here: Special machines.