Syringe mechanical extrusion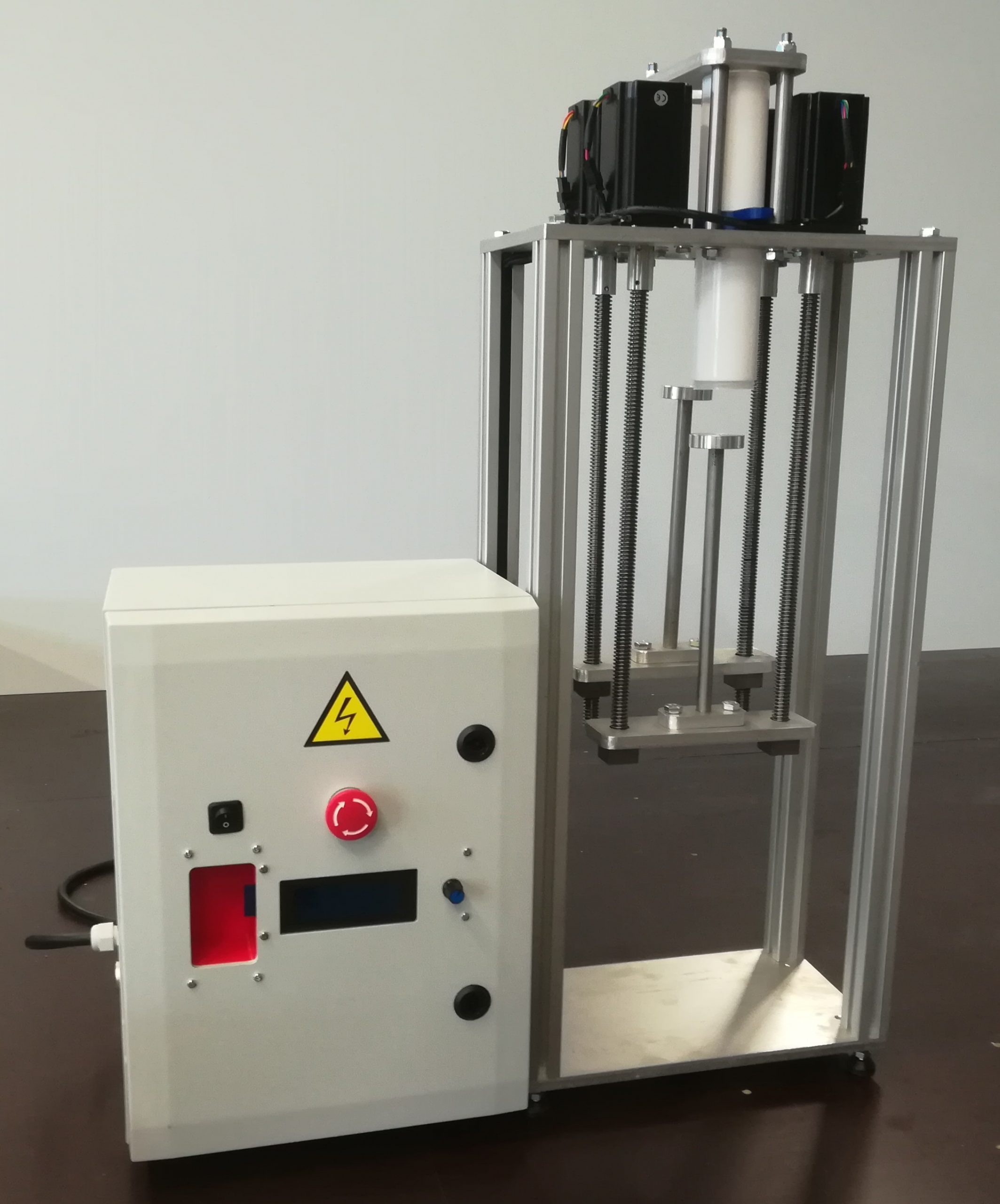 Syringe mechanical extrusion is an autonomous system to use alone or to
add to an existing machine. Its plastic or stainless syringes adapt to different needs to extrude all kinds of pasty substances, food but not only.
The following materials have already been tested: hydrogel, wax, alimentary paste (jam, mash, …), silicones, glues.
KEY STRENGTHS
Simplicity: simple and robust design, easy maintenance.
Supported materials: specific and experimental materials (bio-printing, agri-food, silicones …)
Adaptability: use of your syringes, manufacture of syringes / cartridges adapted to the project
Special features: respect of food contact compatibility and biocompatibility
CHARACTERISTICS
Thrust power from 10N to 10kN
Syringes temperatures 0°C to 150°C
Possible to integrate on Tobeca 3D printer
From 1 to 5 extruders on the same device